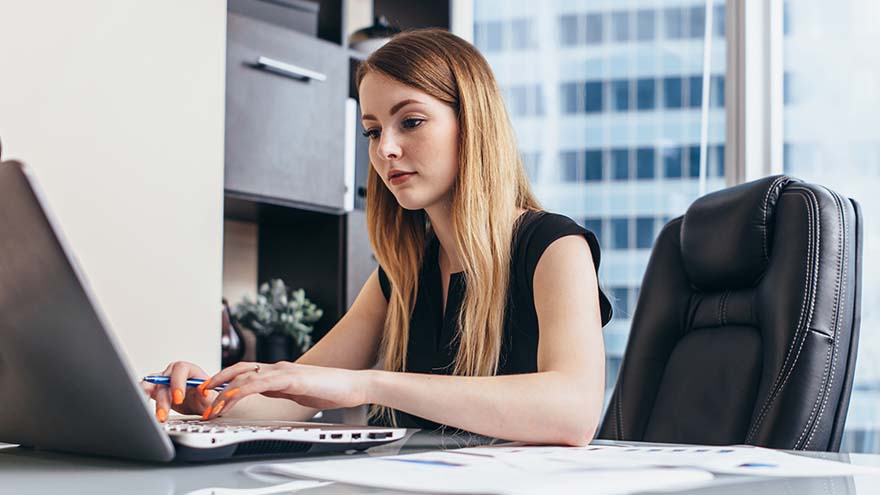 Overview
Expand your skills in legal terminology, research, and procedures for work in specialized areas like litigation, corporate law, and real estate.
What you will learn
Overall court process in the Supreme Court of British Columbia
Basic law procedures for litigation, corporate, real estate, family, and estate law
Court documentation
Referencing of legislative materials
Legal terminology
Legal research
Legal ethics
Organization
Critical thinking
What to expect
Four and a half years of part-time study
Lectures and discussion
Group work and hands-on practice
Optional online coursework
Projects, presentations, participation
Assignments and quizzes
Final exams
Admission requirements
Knowledge of the English language, demonstrated by completion of ONE of the following:

Grade 12 graduation from a Canadian high school, or equivalent, including academic English 12 with at least C+ (64%), or equivalent; OR
Completion of an academic English or writing course from a Canadian College or University, or equivalent, with at least C+ (64%), or equivalent; OR
Completion of VCC High School Equivalence English courses with a "B" grade or higher; OR
English assessment success, including ONE of the following:

LET 4 (Langara English Test) with an overall score of 4; OR
LPI (Language Proficiency Index) with an essay level 4, essay score of at least 22 and a minimum 5 in English usage; OR
VCC Adult Basic English Reading and Writing Assessment with a minimum score of 60 in Reading, 52 in Writing, and a Writing Sample at 071 placement level; OR
VCC English Language Assessment with a minimum score of 145 overall, including a minimum score of 16 out of 30 in the essay portion; OR
IELTS (International English Language Testing System) with 6.5 overall; OR
TOEFL (Test of English Foreign Language) with 220 minimum overall, with a minimum of 5.0 on Essay. If Internet-based, the Reading, Writing and Listening component must total at least 60.
Proof of the above prerequisites (i.e. official transcript or official test results) must be attached to the student's application.

Confirmation of legal experience, in the form of a letter from employer or official transcript, including:

At least one year of legal work experience in British Columbia, OR
Completion of the Legal Administrative Assistant program at VCC or an equivalent institution, OR
Completion of Office Administration Certificate – Legal Office Skills, OR
Completion of basic legal course work, such as the Legal Office Skills courses of the Office Administration Certificate Program, PLUS at least one year of office administration experience in or out of British Columbia
Non-program students may enroll in courses at the Program Coordinator's discretion.
Recommended Characteristics
Respect for the rigidly hierarchical system of authority on which the legal profession is based
Highly competent legal secretarial skills
Typing speed of at least 50 wpm
Excellent computer skills, including intermediate to advanced MS Word, Excel, file management and Internet search capabilities
Detail oriented
Excellent writing skills
Exceptional work ethic
Ability to follow instructions and prioritize work
Ability to meet deadlines
Fees and other costs
| Fee description | Fee Amount | Notes |
| --- | --- | --- |
| Application fee | $36 | |
| Tuition | $7,620 | |
| College initiative | $135 | |
| Campus resource | $305 | |
| Graduation | $45 | |
| Total | $8,141 | |
Need help with tuition?
---
Explore your options for scholarships, grants, bursaries, and loans.