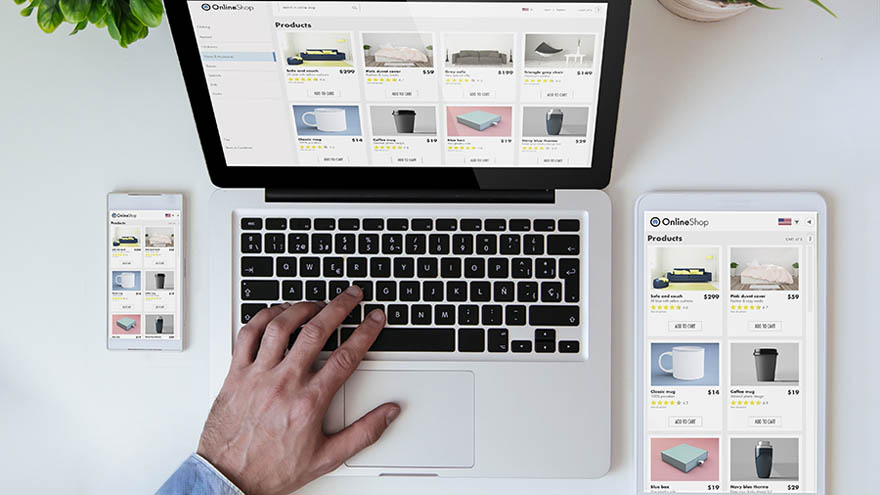 Overview
Learn the latest technology and skills to attract online customers and optimize sales through website design, branding, SEO, and analytics.
Future Skills Grant Eligibility
Are you a domestic student currently residing in British Columbia?
The Future Skills Grant program may be able to cover your tuition and other eligible fees. Please check our website to determine your eligibility.
All other students may still register for this program through the course links below.
Are you interested in courses and programs for January 2024?
StrongerBC Future Skills Grant funding has been approved for midstream students who started their programs in Fall 2023 and wish to complete their programs in Winter 2024. If you're a midstream student, please contact us at continuingstudies@vcc.ca.
Updated November 27, 2023
What you will learn
Develop your ecommerce skills as you learn how to launch your own webstore considering a variety of ecommerce platform options, website structure, design principles, branding, sales, and contractor hiring.
Gain the actionable skills needed to optimize and enhance the day-to-day operations of an ecommerce business through cart functionality manipulation and data analysis.
Learn the technical skills and design elements needed to create a high converting ecommerce website, including how to implement online sales strategies to increase revenue, formulate forecasting strategies for increasing traffic, and interpret complex website metrics and use them to make data-driven decisions.
What to expect
Classes may be offered face-to-face, fully online, or through a blended delivery model, by instructors who are working in a field related to the course content.
Instruction will emphasize practical skill and knowledge development through interactive and collaborative learning activities.
Fees and other costs
| Fee description | Fee Amount | Notes |
| --- | --- | --- |
| Tuition | $1,729 | |
| College initiative | $13 | |
| Campus resource | $35 | |
| Total | $1,776 | |
Need help with tuition?
---
Explore your options for scholarships, grants, bursaries, and loans.