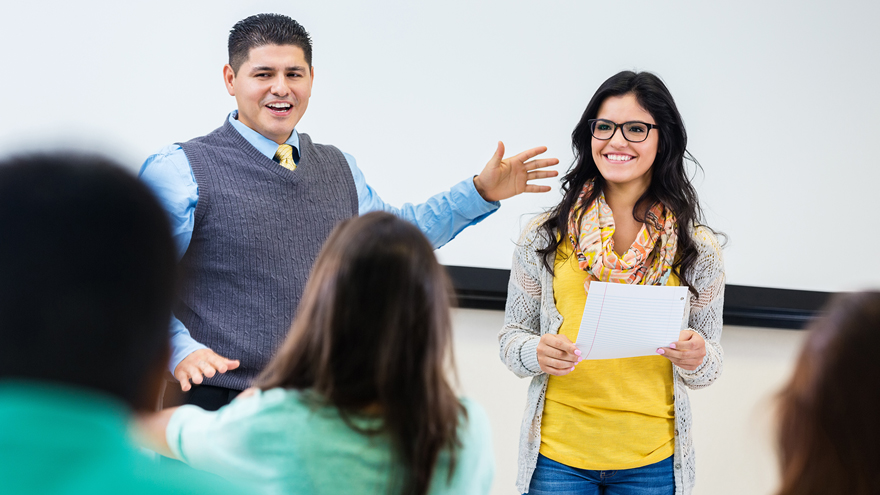 Overview
Learn proven coaching strategies to work and learn with teams in a workplace, identify priorities, and resolve issues for enhanced engagement and organizational success.
Future Skills Grant Eligibility
Are you a domestic student currently residing in British Columbia?
The Future Skills Grant program may be able to cover your tuition and other eligible fees. Please check our website to determine your eligibility.
All other students may still register for this program through the course links below.
Are you interested in courses and programs for January 2024?
StrongerBC Future Skills Grant funding has been approved for midstream students who started their programs in Fall 2023 and wish to complete their programs in Winter 2024. If you're a midstream student, please contact us at continuingstudies@vcc.ca.
Updated November 27, 2023
What you will learn
Starting with the basics, build and progress your coaching skills.
Discover, practice, and hone specialized tools, skills, strategies and practical resources used in leadership coaching.
Learn about the Coaching Model, and apply in-depth listening, and questioning
Explore how leaders can create a coaching environment, and build support for coaching in the workplace.
Enhance a leader's ability to further develop coaching conversations by encouraging self-awareness, deeper relationships, increased performance levels, enhanced engagement, higher levels of motivation and sustainable change
Learn how to work with a team, learn with them, review progress, and help the team resolve issues by drawing out capabilities and commitments until the vision is achieved.
What to expect
Classes may be offered face-to-face, fully online, or through a blended delivery model, by instructors who are working in a field related to the course content.
Instruction will emphasize practical skill and knowledge development through interactive and collaborative learning activities.
Fees and other costs
| Fee description | Fee Amount | Notes |
| --- | --- | --- |
| Tuition | $1,117 | |
| College initiative | $10 | |
| Campus resource | $23 | |
| Total | $1,150 | |
Need help with tuition?
---
Explore your options for scholarships, grants, bursaries, and loans.