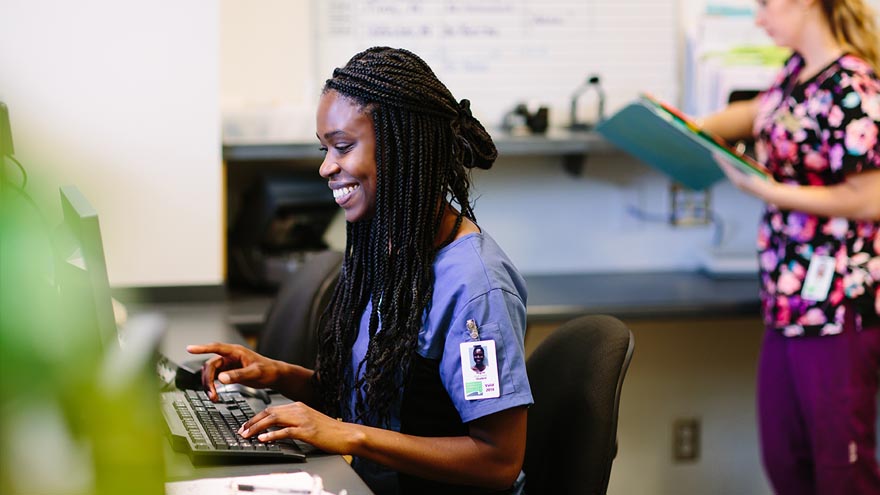 Overview
Get a full introduction to the terminology, procedures, records, forms, and routines needed to succeed in a medical office environment.
What you will learn
Business English including grammar, spelling, and punctuation
Composition of business documents including letters, emails, and reports
Supervisory management principles
Decision making principles
Technological skills including keyboarding
Medical terminology and document transcription
Medical office billing and other procedures
Basic accounting, payroll, or bookkeeping
Presentation skills
Organizational skills
Interpersonal skills
What to expect
Lectures, presentations, discussions, practical examples
Individual and group work
Interactive and collaborative classroom activities
Case studies
Assignments, projects, presentations
Quizzes, tests
Admission requirements
Vancouver Community College is a post-secondary institution committed to educating adult learners. Applicants should be 18 years of age or older and a graduate of a secondary school or equivalent.
Recommended Characteristics
Good oral and written communication skills
Good interpersonal skills
Good organizational and time management skills
Ability to work independently and as part of a team
Fees and other costs
| Fee description | Fee Amount | Notes |
| --- | --- | --- |
| Tuition | $2,094 | |
| College initiative | $38 | |
| Campus resource | $84 | |
| Total | $2,215 | |