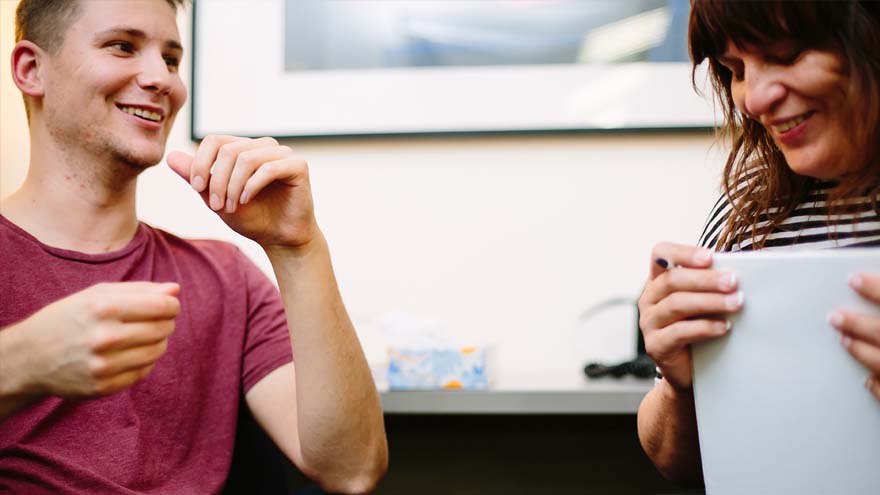 Overview
Prepare for a career or upgrade your skills in the social service field while learning to work with a spectrum of concerns including addictions and community counselling.
What you will learn
Upon successful completion of the program, graduates will be able to:
Demonstrate empathetic approaches in working with people
Explore self-awareness by acknowledging and challenging assumptions
Recognize how people are treated and shaped by historic and systemic oppression, as well as inclusion and social justice
Apply interpersonal skills to complex dynamics in social service agencies
Develop ethical and professional practices in support positions across community settings
Describe the benefits and potential limitations of a trauma-informed practice
Practice effective communication skills
Explain evidence-based models, tools, and interventions relevant to the field of counselling
Recognize Indigenous health models and resiliency, as well as traditional and contemporary practices
What to expect
The Counselling Skills Foundational Certificate curriculum is designed to provide students with practical and experiential learning that is grounded in theory and evidence-based practice. The program has a skills-based focus and emphasis is placed on integration of knowledge and practice.
Courses are delivered through a combination of instructional activities including, but not limited to, lectures, seminars, group discussion and activities, demonstrations, guest lectures, videos, clinical simulations, and field trips.
The program concludes with a practicum in which students work or volunteer in a support position within a community setting. The practicum includes on-site support and supervision from a practicum supervisor and seminars for debriefing and integration of learning.
Admission requirements
CNSK 1401 (Basic Counselling Skills) with a C or equivalent
English 12 with a C+ or equivalent
English proficiency at the grade 12 level
VCC Counselling Skills Reference Form and rubric from a volunteer or employment supervisor verifying the following:

completion of 35 hours of work or volunteer experience in the helping field (must include direct client contact), and
personal and professional readiness for the program
Upon Acceptance:
Criminal Record Check (CRC): Students in this program are required to complete a CRC. The CRC must be completed according to VCC's Criminal Record Check instructions. Students whose CRC results indicate they pose a risk to vulnerable populations will not be able to complete the requirements of the program (e.g. practicums) or graduate.
Recommended Characteristics
Basic computer skills
Familiarity and comfort with basic research skills
Ability to give and receive feedback
Maturity, emotional stability and a suitability to work in a helping role
A sufficient level of self-awareness and personal and professional development to be able to attend to another person
An interest in helping people and willingness to work in support positions in community settings
Fees and other costs
| Fee description | Fee Amount | Notes |
| --- | --- | --- |
| Application fee | $36 | |
| Tuition | $7,414 | |
| College initiative | $51 | |
| Campus resource | $149 | |
| Graduation | $45 | |
| Total | $7,695 | |
Need help with tuition?
---
Explore your options for scholarships, grants, bursaries, and loans.