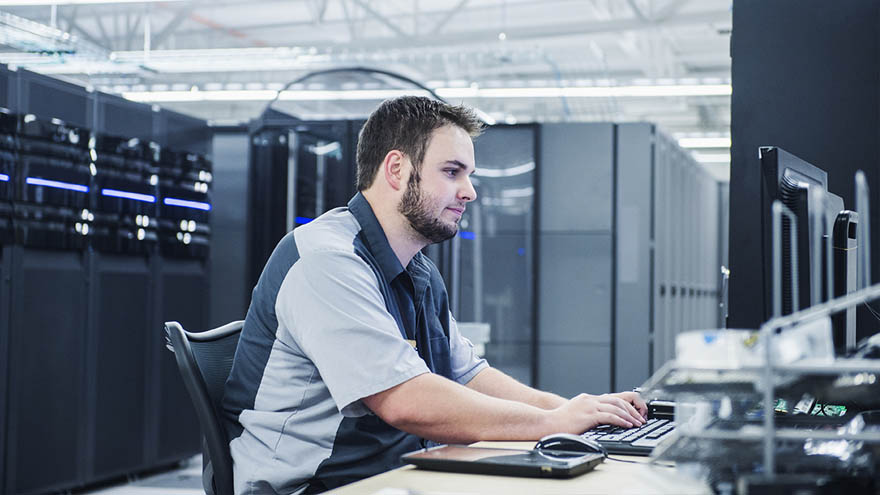 Overview
Learn the latest methods in network analysis, architecture, forensics, and defence for careers in information systems security.
What you will learn
Students who graduate from the program will be able to:
Design, implement, maintain, and monitor a networked virtual environment using Windows and Linux operating systems
Implement IT system security
Operate and maintain IT system performance and security
Identify vulnerabilities of a computer network infrastructure
Investigate cyber events and digital evidence and engage in computer forensic investigation
Collect and evaluate cybersecurity information for operations planning
Conduct tests and perform security and quality controls
Assess physical and technical security risks/threats to data, software and hardware
Develop policies, procedures and back up plans to minimize the effects of security breaches
What to expect
Students will engage with the material in this program through hands-on exercises and projects involving typical IT network security situations, including scenarios from industry. Other instructional strategies include the use of case-studies and group discussions based around current events related to network security.
Class-time will utilize active-learning strategies such as problem-based learning, simulations, and interactive classroom lectures. Some classes may be delivered partially or fully online.
Admission requirements
A diploma or a degree in an information technology (IT) specific field, or a combination of education and industry experience/certifications in IT.

Examples of relevant diplomas include Computer Systems Technology, Computer Information Technology, Computer Network Administrator, and Computer Information Systems Administration.

International students must demonstrate English Language Proficiency through one of the following:

VCC ELA (English Language Assessment) with minimum scores of: Listening 25/30, Speaking 27/30, Reading 50/70 and Essay 16/20, or
TOEFL iBT with a minimum score of 84 (minimum score of 21 in each section), or
Academic IELTS with a minimum score of 6.5 (no band less than 6.0)
Recommended Characteristics
This program is suited for students who wish to further their technical skills in network security. Students should have:
an interest in keeping their technical skills up-to-date.
an interest in cyber security, digital forensics, and business administration
good communication, research, and planning skills
experience or knowledge of computer network operations
Fees and other costs
| Fee description | Fee Amount | Notes |
| --- | --- | --- |
| Application fee | $35 | |
| Tuition | $6,917 | |
| College initiative | $25 | |
| Campus resource | $139 | |
| Total | $7,116 | |