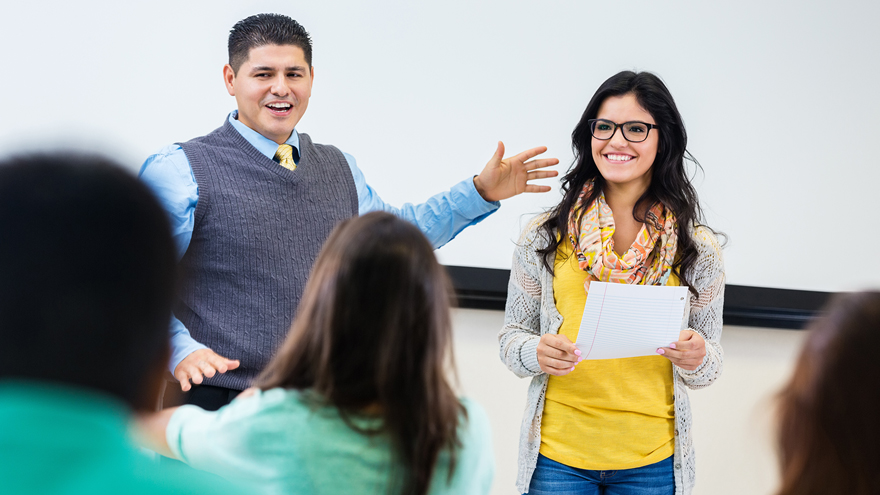 Overview
Learn comprehensive and effective strategies to connect with and manage teams, identify goals and priorities, and work through obstacles for organizational success.
What you will learn
Leadership skills and understanding of roles
Effective change management
Problem-solving tools and facilitation skills
Techniques for feedback, motivation, and delegation
Advanced communication and negotiation styles
Conflict resolution relating to key team concerns
Essential steps in individual and team coaching
Systematic approaches to different learning styles
What to expect
Lectures, presentations, discussions
Practical examples and assignments
Individual and group work
Interactive and collaborative activities
Case studies
Projects
Reflections
Admission requirements
Vancouver Community College is a post-secondary institution committed to educating adult learners. Applicants should be 18 years of age or older or a graduate of a secondary school.
Recommended Characteristics
Good analytical skills
Ability to conduct themselves in a responsible and professional manner
Ability to apply lessons learned in other courses and at work
Highly motivated
Ability to work with confidence independently or on a team
Ability to reflect on their own practice
Strong oral and written communication skills
Excellent interpersonal skills
Enthusiastic, positive attitude
High performance standards
Fees and other costs
| Fee description | Fee Amount | Notes |
| --- | --- | --- |
| Application fee | $35 | |
| Tuition | $2,583 | |
| College initiative | $26 | |
| Campus resource | $97 | |
| Total | $5,008 | |